The renewal of Assomalta's board of directors and the expansion of operations between Italy and Malta were announced, with a focus on commercial and cultural collaborations.
Assomalta, the association based in Milan, Italy, dedicated to strengthening business and professional relations between Italy and Malta, is excited to announce the renewal of its board of directors for the three-year period 2023/2026 and a stronger operational organisation in both Italy and Malta. These changes mark an exciting chapter for the association, which is committed to further intensifying links between the two nations, promoting a wide range of growth and collaboration opportunities for Italian and Maltese businesses and professionals.
The new board of directors, guided by competent and dynamic professionals and entrepreneurs, will accompany Assomalta into a promising phase. The board of directors includes President Avv. Stefano Colombetti, Vice-President Dr. Caterina Passariello with delegated office for Malta, and Geom. Salvatore Palantra with delegated office for the Italy Central South regions. In addition, the association appointed the Secretary General in the person of Exim Manager Sergio Passariello, and Vice Secretary General Avv. Carmine D'Eredità.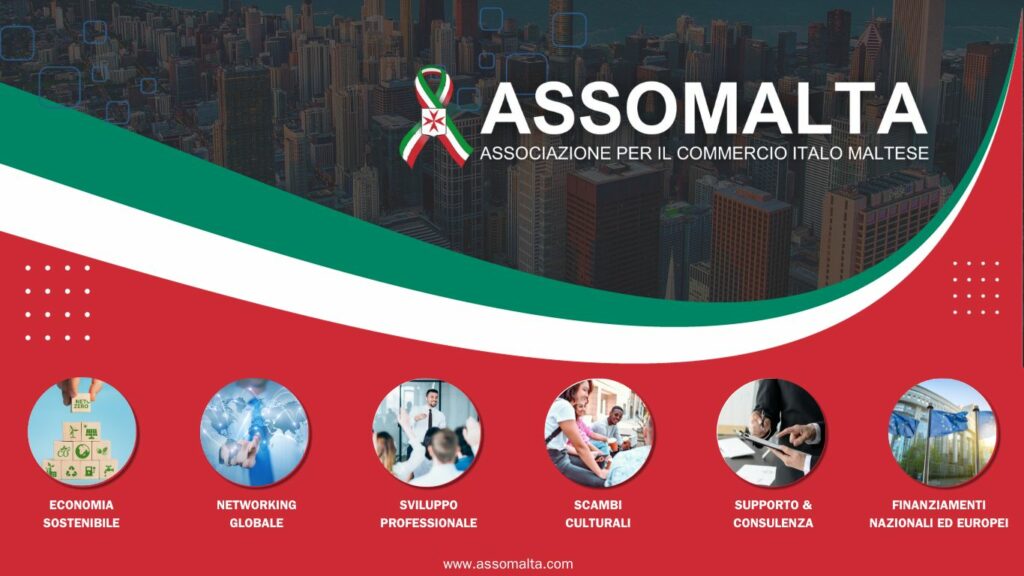 Assomalta's proposals
"This is an exciting time for Assomalta," declares Mr. Stefano Colombetti, President of Assomalta, "With our renewed board of directors and our focus on expanding economic opportunities between Italy and Malta, we are opening the way for an even more prosperous and collaborative future. We are ready to create successful connections and build bridges between these two beautiful nations."
"In our efforts to strengthen economic links between Italy and Malta," emphasises Board Member Salvatore Palantra, "we will dedicate special attention to the central and southern regions of Italy. The South is an inexhaustible source of opportunities, and Assomalta is here to provide the support and connections needed to grow businesses in this region."
Sergio Passariello, Secretary General of Assomalta, in affirming that Assomalta will be a bridge between cultures, economies and opportunities, declared: "We are excited to contribute to the future of cooperation between Italy and Malta, not only through trade initiatives, but also through cultural exchange and knowledge sharing. Together, we can realise a future of success and shared prosperity."
We invite anyone interested in participating in the project to visit their website at www.assomalta.com and support this mission to join this journey of growth and collaboration.