The first edition of the CETA Business Forum got off to a flying start. The online matching event dedicated to developing trade and opportunities between the European Union and Canada was opened by Arif Virani, Parliamentary Secretary to the Minister of International Trade, Export, Promotion, Small Business and Economic Development in Canada.
Following the success of yesterday's event, the CETA Business Forum is now in its second and final day.
The event will restart today at 5:00 pm (CET) with the following CETA Talks.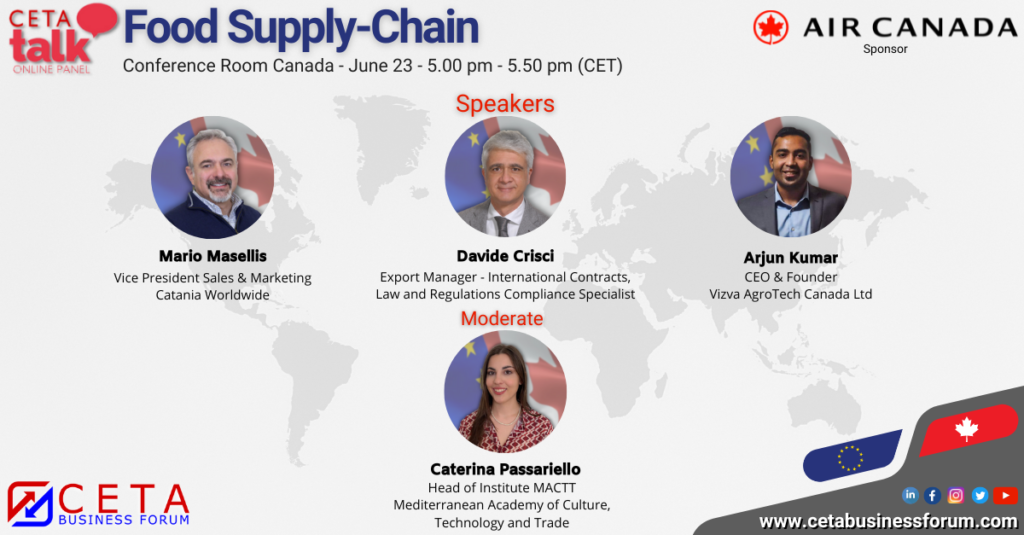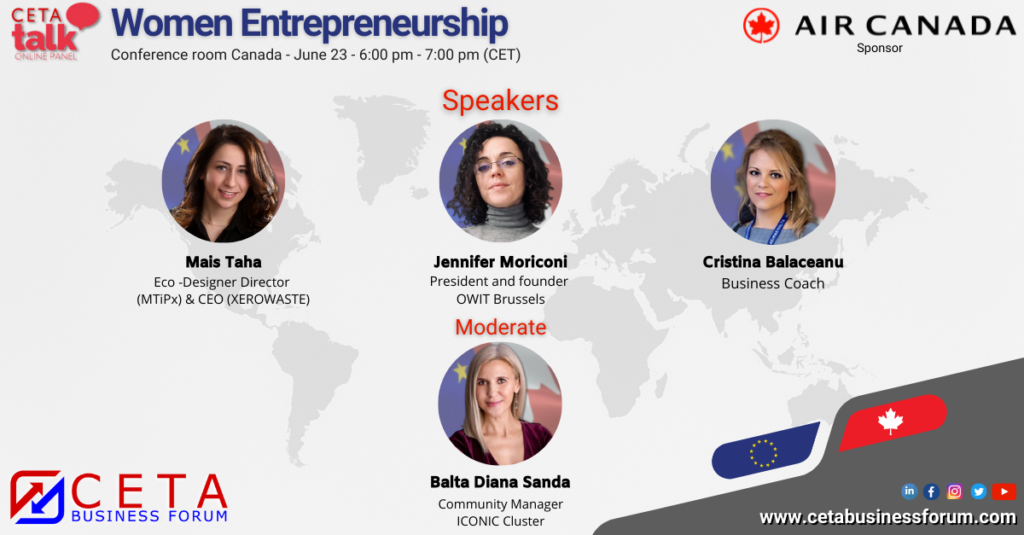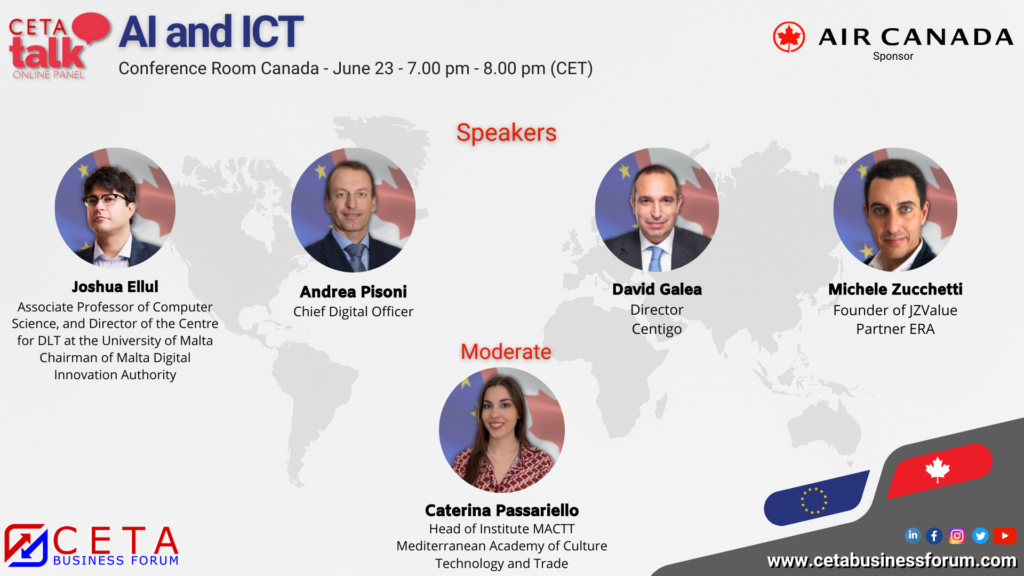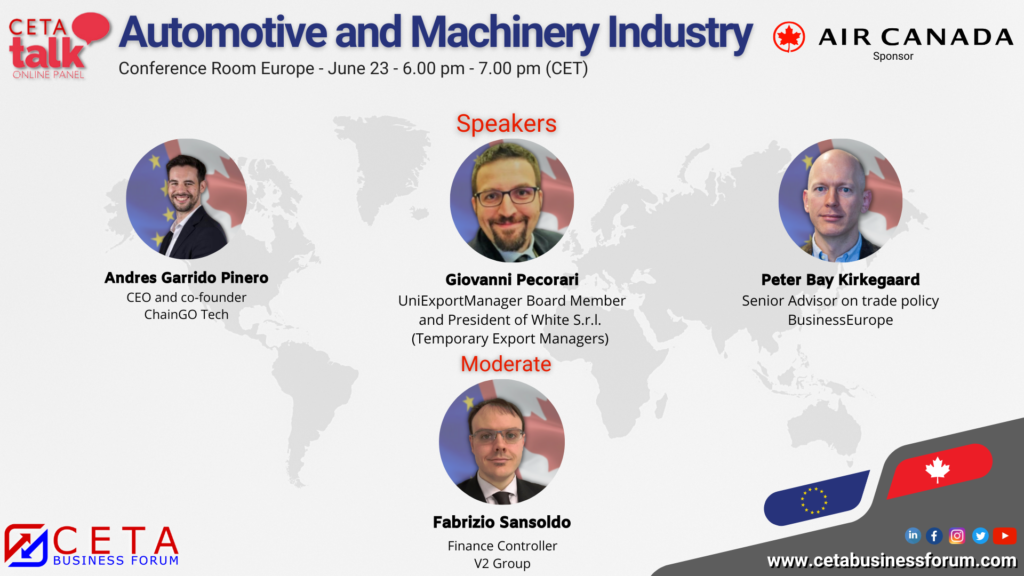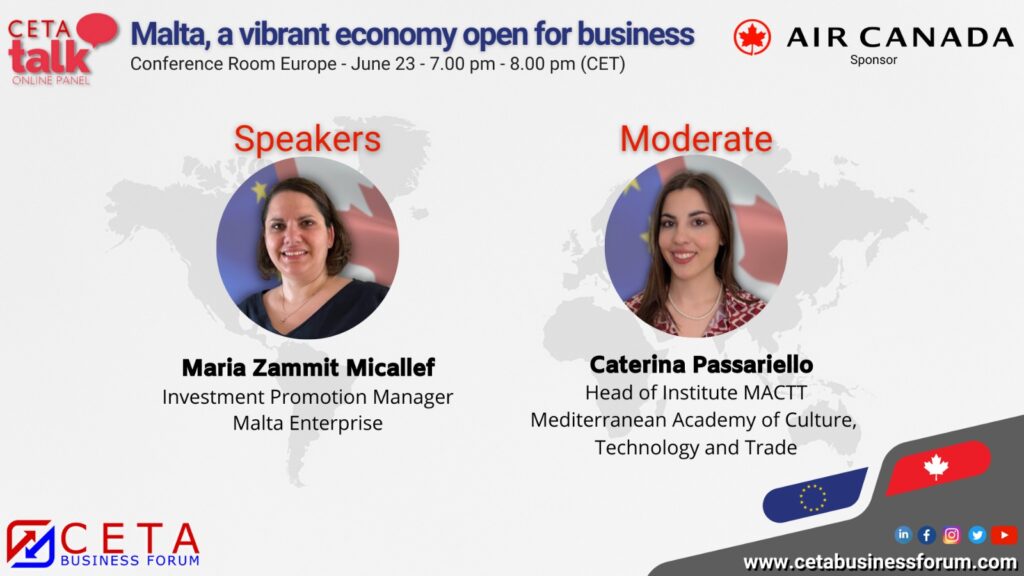 Also scheduled is a final round of Training Pills, the educational meetings to learn more about CETA and opportunities between the EU and Canada:
EU-CANADA: UNDERSTANDING CETA'S RULES OF ORIGIN (Training Room – 5.30 pm)
HOW TO PROMOTE YOUR BUSINESS IN CANADA WEST AND IN BRITISH COLUMBIA (Training Room – 6.00 pm).
Meanwhile, the exhibition area and B2B area will be active, which will remain open until June 30, 2022.