Now in its third successive year, Malta's Best-in-Business Awards is the only business awards program judged by independent panels of prominent local business experts. The Awards each year are judged by a who's who of top business, industry and manufacturing leaders from the most respected companies in Malta.
Malta's Best-in-Business Awards is a trade mark registered event organized by MBR Pubblications in a joint ceremony with Hair Dressing Awards. BIB Awards has retained its unique status of being the only Maltese business awards program judged exclusively by a panel of judges under an established and accredited criteria, and the judging process is transparent, with results being made public. This is by far the broadest business awards program in Malta and honours companies, teams, executives and products for their business successes in the previous and current year.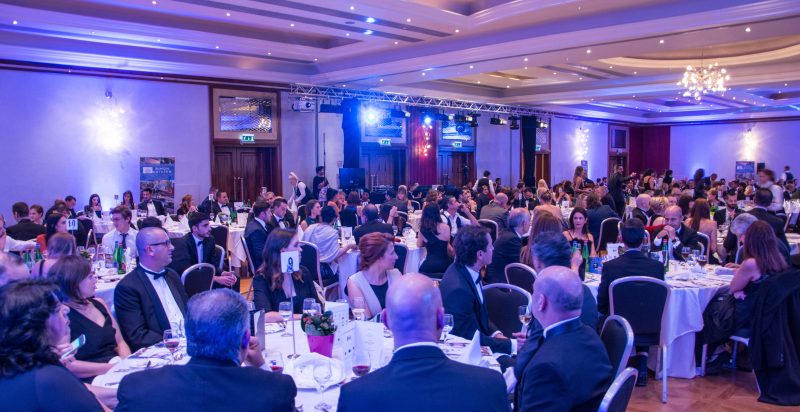 The awards program is open to any company from any industry operating in Malta or abroad, however, which are based locally. Entrants need not be conducting business globally; in fact, many past winners operate locally, nationally, or regionally. Companies may submit any number of entries to any of the categories in any of Malta's Best-in-Business Award programs throughout the year.
To take part in the awards ceremony and learn all the details, send an email to [email protected]
The prizes are divided into the following categories:
Malta's Best-in-Business Architect & Engineering Company of the Year Award
Malta's Best-in-Business Blockchain & Cryptocurrency Company of the Year Award
Malta's Best-in-Business Interior Design Company of the Year Award
Malta's Best-in-Business Innovative Company of the Year Award
Malta's Best-in-Business ICT Company of the Year
Malta's Best-in-Business Employer of the YearAward
Malta's Best-in-Business Healthcare Company of the Year
Malta's Best-in-Business Best Customer Focus Award
Malta's Best-in-Business Best Product & Customer Service Award
Malta's Best-in-Business Start-up of the Year Award
Malta's Best-in-Business Small to Medium Size Business Award
Malta's Best-in-Business Food & Beverage Award
Malta's Best-in-Business Manufacturing Company of the Year Award
Malta's Best-in-Business Best Industry Award
Malta's Best-in-Business Building and Construction Award
Malta's Best-in-Business Real Estate Company Award
Malta's Best-in-Business Corporate Finance & Consultancy Firm of the Year
Malta's Best-in-Business HR & Recruitment Company of the Year
Chairman's Value Award
Malta's Best-in-Business Award for Excellence
Malta's Best-in-Business Best Overall Company of the Year Award