The Maltese medical cannabis industry, despite being relatively new, is a dynamically evolving world. However, since introducing our legislation over a year ago we have seen this industry grow significantly and successfully.
I must admit that the path to legislation was not an easy task. When we first floated the the idea of entering the medical cannabis market, many politicians had been wary of public opinion. Undoubtedly, this was because marijuana had previously been a taboo subject that no Maltese politician had dared to mention let alone build policy on. Infact, parliamentary debates were fiery as many accused the government of wanting to build narcotics factories. However, after months of hard work and determination, we managed to introduce legislation on the 'Production of Cannabis for Medical and Research Purposes' which made us the first EU Member State to provide a regulatory framework for Medical Cannabis.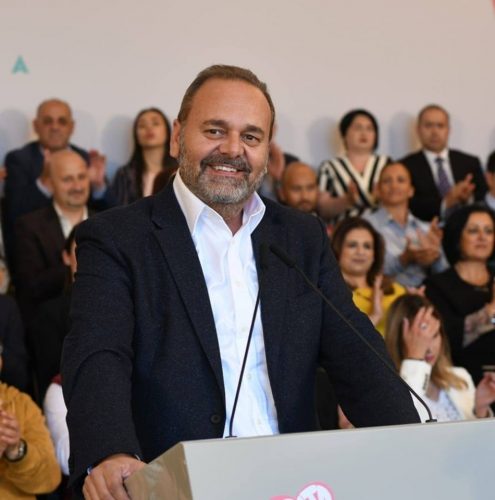 For the Maltese government, legalising the domestic production of cannabis for medical purposes was a logical and non-controversial extension of the decision to permit patients safe access to the drug. I think that many of you reading this share the same view that if there are proven remedial and therapeutic effects from medical cannabis that can alleviate pain, it is our duty to make this accessible to the public. Also, as the global recognition of the benefits of medicinal cannabis increases and the end of the 'prohibition era' for cannabis beckons, there is a burgeoning need for high-quality products with known components, cultivated on a large scale for a consistent, reliable supply to health users.
We want to, and we will, be one of the first countries to offer a high grade, genuine quality product for the rest of Europe. Given our long-standing and proud reputation in pharmaceutical manufacturing, Malta is home to a wealth of expertise and resources that can be easily translated to the production of medical cannabis. The Malta Medicines Authority (MMA) is recognised by both EMA and FDA and has carried out inspections all around the globe. The MMA is of primary importance, and is pivotal in Malta's placement as gateway to both the EU and US markets. This is central to our vision as investors are becoming increasingly optimistic about the opportunities that the island offers in emerging areas such as the medical cannabis industry. Our highly reputed Medicines Authority boasts excellent synergy with Malta Enterprise as they work together to ensure the success of this industry.
Frankly, the industry's growth potential is rooted in very simple economics. There is far more demand for medical cannabis and its derivative products, than there is supply. However, cannabis cultivation has traditionally been a fragmented cottage industry with minimal quality standards. We have managed to change this by providing a stable regulatory framework which attracts massive global players. Medical cannabis tracking systems go all the way from seed to sale therefore transforming medical cannabis from a cottage style industry to a lucrative and thriving industrial sector.
Since enacting the legislation, Malta Enterprise has managed to attract an interesting array of projects from all over the globe, including Canada, Australia and the US. This will have a very important impact on our economy. Our vision is to enable the implementation of a complete cluster with activities encompassing the high value-added stages of the industry. This means in practice, creating and maintaining an ecosystem with the enabling infrastructure, processes and procedures which will allow companies to setup their activity, start operations, and affirm Malta's position as a European leader in the medical cannabis sector.
As a government, we also want the cluster to evolve and for that reason it is our duty to keep up to date with what is happening in the rest of the world, in order to make sure that whoever is operating from Malta, is doing so at a competitive advantage or at least on the same level playing field as other firms operating in other jurisdictions. It is estimated that once all approved projects will be operational, they will supplement exports by an additional 30%. Even though all the companies in Malta will be export oriented, we still have a duty towards the education and awareness of both the medical profession and local communities.
I truly believe that having shaken off its counterculture mantle and taken root in health care, medical cannabis offers opportunities to a range of stakeholders – from innovators and investors to suffering individuals. Ultimately, Malta sees cannabis as a progression of its life sciences sector and a continuation of its pharmaceutical industry and is working to foster growth by building a relationship of trust with local and foreign companies. We have set great channels of communication with all our stakeholders and have built long-lasting relationships with them.
Malta offers a solid business and an industrial background that goes back 50 years. Today, Malta is a well-connected investment location boasting an advanced communications setup and a business environment which gives every incentive for companies to invest, grow, innovate and compete in a global marketplace.
The Minister will take part in the Medical Cannabiz World Summit this November as a speaker.
Event url: https://cannabizsummit.world
Tickets: https://cannabizsummit.world/register
To benefit of a 25% discount contact Malta Business by writing an email to the address [email protected] and indicating in the subject "Promo code – Medical Cannabiz World".