On 10-11 November is scheduled the Blockchain Forum Italia, the event dedicated to the world of DLT, now in its third edition, the first entirely digital version, suitable for the present circumstances related to the Covid-19 pandemic. Last year the event organised by the association brought together over 600 participants and saw more than 40 speakers take turns on stage, with 15 workshops to attend and guests from 12 countries around the world.
The new edition, entirely on a digital platform, will offer a constantly rich and important parterre of speakers. Particularly eagerly awaited will be the speech of Caterina Passariello, Head of Institute of MACTT (Mediterranean Academy of Culture Technology and Trade), who will report on the theme of training related to the blockchain: a point of absolute importance with a view to providing the new generations with new job and career opportunities.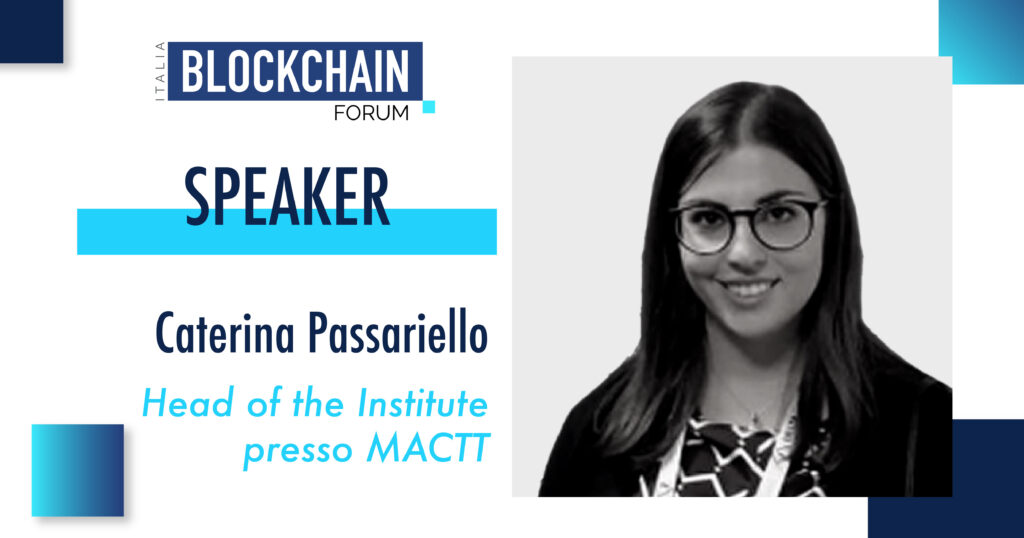 MACTT, for the occasion the official sponsor of the event, will join the media partner Malta Business, which will follow the work for the third year from the privileged position of a country at the forefront of the sector.
Italy's largest trade fair dedicated to Blockchain starts again from a constantly growing sector, which has also experienced interesting developments in the last year.
The increasing attention that our country is dedicating to blockchain technology is certified by the structure and trends of SMEs and Italian entrepreneurship, which has seen an increase in the number of companies able to introduce services based on blockchain technology into the market, seizing from it the opportunities and challenges for the development of their economic activity.
Still with a blockchain perspective, the definition of the "Italian strategy for blockchain and distributed registers" is at an advanced stage, following the receipt of comments from sector players during a public consultation launched by the Ministry of Economic Development and completed last July.
Finally, it should be noted that Italy was the first European country to finance, in collaboration with the OECD, a study analysing the use of blockchain and other emerging technologies by our SMEs and start-ups, as well as the positive effects on their competitiveness.
This and much more will be discussed on the 10th and 11th of November: to participate in the event just register through the following link: